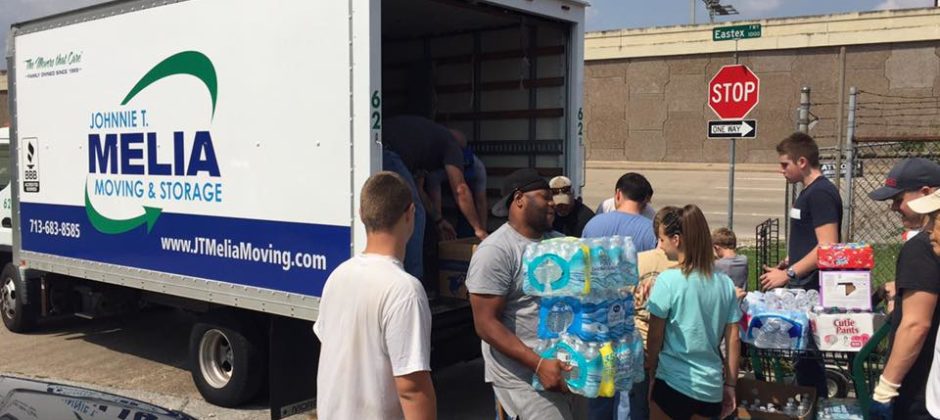 Particularly in times of national and global crisis as demand for certain products sharply increases, companies are reliant on the trucking industry to move products quickly to prevent a wide scale shortage. But what happens when the time constraints are so great that there simply aren't enough trucks to meet the demand? Local moving companies can help the government during times of crisis.
How Local Moving Companies Can Help the Government in a Time of Crisis
As the coronavirus pandemic sweeps the globe and the city of Houston, many consumers may panic, which creates a domino effect that can dramatically impact the trucking industry. As of March 2020, there is an all-time high demand for products such as:
Cleaning supplies
Medical supplies
Medical equipment
At times the demand can be larger than what the trucking industry is equipped to provide, even with an increased number of trucks being used and an extended number of hours that truck drivers are allowed to be on the road. Local moving companies can help the government in a time of crisis by:
Allowing moving trucks to participate in national relief efforts
Sharing the trucking workload with drivers already working overtime
Providing more flexibility with less red tape
Expediting delivery
Truck Availability
Although there are estimated to be just under two million truckers crisscrossing the nation with supplies, additional help may be required to handle the growing workload during times of catastrophe.
The nationwide trucking community is generally a combination of company-hired truckers and those who own and operate their own trucks. During times of crisis that can require a shelter in place order for most of the American public, some truckers may be asked to work instead because of the critical services they provide to a society that depends on them.
While corporate truck drivers may have more incentive to keep working and driving even amidst catastrophic events, truckers who own and operate their own trucks could choose to shelter in place instead. This can create a gap in services that a local moving company can help fill.
A moving company has the unique positioning to double as a trucking company to aid local, state, and federal government in times of need.
Relief For The Trucking Community
As the coronavirus pandemic sweeps the globe, truckers are working overtime to transport and deliver goods such as medical equipment, cleaning supplies, and food to the communities that desperately depend on them.
Normal operations dictate that most truck drivers transporting essential goods drive a maximum of eleven hours a day, but desperate times call for desperate measures, and reinforcements are welcome.
With moving company trucks added into the rotation for relief operations, the overwhelming load of responsibility to transport essential goods in a time-sensitive manner can be shared with the regular trucking workforce.
More Flexibility With Less Red Tape
Instead of moving through the hiring process to quickly onboard hundreds of new truckers, most trucking companies already have a solid human resources process in place that vets employees, allowing them to contribute to national trucking relief efforts almost immediately.
Some of the employment practices top Houston moving companies already utilize can include:
Employee background checks
Drug screenings
Employment of full-time workers rather than contract workers
In addition to these human resources gold standards, family owned companies may have an increased incentive to take extra care with the hiring of employees because the integrity of their company and family name is at stake.
Expedited Delivery
Expedited delivery can be crucial for companies struggling to deliver critical goods to communities in need. This is particularly true when it comes to transporting medical equipment and supplies that could save lives amidst a global pandemic.
Moving companies are also largely equipped to handle loading, transportation, and unloading without requiring a great deal of extra resources since their workers and trucks do this type of work on a daily basis.
In the spirit of private enterprise, many Houston moving companies stand at the ready to help the various levels of government with their delivery efforts that serve Americans. Whether it is carrying loads from the airport to the hospital or from the Houston ports to government facilities, moving companies can provide valuable help to the government in a time of crisis.