Springtime brings showers and flowers—and quite possibly the best season to hire interstate movers.
You've got plans to move across the country and have the following questions:
"Is there such a thing as an ideal time to relocate?"
"Is there a moving company near me that can tackle the job?"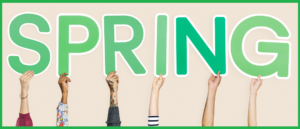 It's hard to describe a certain time of the year as a "perfect" time to move, but the spring season is a great time for several reasons.
'Thaw-some' time
Preparing for moving during "the thaw" enables you to conduct a spring clean. You can catch up on those home-value-boosting jobs you've been putting off during the colder months, such as touching up the paint, repairing rickety fences or resurfacing kitchen countertops. These efforts will put your house in top selling condition.
The most hectic time for cross-country moves is summer. Why is May through August traditionally the year's busiest moving period? Simple. Reliable weather + no school = great combo. But the moving industry's busy season isn't perfect. In fact, scheduling an off-season cross-country move possibly offers more benefits, such as cheaper prices and more available supplies.
Trying to shoehorn into the packed summer season can prove problematic. Because movers' schedules often are more open during the off-season, you'll likely benefit from a lot more flexibility.
Stress reduction
Just like other cross country moving companies, JT Melia Moving & Storage rides this seasonal teeter-totter. That puts us in the driver's seat when it comes to recommending the season that's likely to work best for you.
Having national movers relocate you during spring means you're already enjoying your new home in time for the warm-and-sunny season—without any of that summertime moving stress. JT Melia Moving & Storage is a moving agent for the company 1 million+ families have relied on to move them for more than 90 years: National Van Lines. That means we can help you relocate during spring (and year-round, of course).
Calculating the cost of moving cross-country is multifold, with financial considerations only part of the overall picture. Convenience, minimal stress and increased options all hold value, too. Whichever season you pick, JT Melia Moving & Storage will be ready to "spring" into action.
Plus, you should know about the various options for a truly touch-free moving estimate.
Trusted for 50+ Years
JT Melia Moving & Storage is the top trusted Houston moving company for over 50 years. Being a family-owned and -operated moving company means pride in all we do. We're Houston strong and treat every client like family. We handle and load your household items with great care—just like we would our own. We only use hand-picked employees (never contractors) so you can rest assured about the people you're allowing in your home.  Contact us today for a FREE honest and accurate moving quote: 713.683.8585.