With hundreds of different moving companies in the city, there are some important considerations to be made before selecting a mover in Houston. To find a moving company that will specifically meet your needs, learn how to find highly rated companies, ask what services they offer, and clarify their time availability. The answers to all these questions and more should point you toward the right company for your moving needs.
Whether you are moving within the city or cleaning out a college apartment, both generally require the services of a moving company. When it comes to moving expensive furniture and sentimental items, choosing the right mover in Houston matters.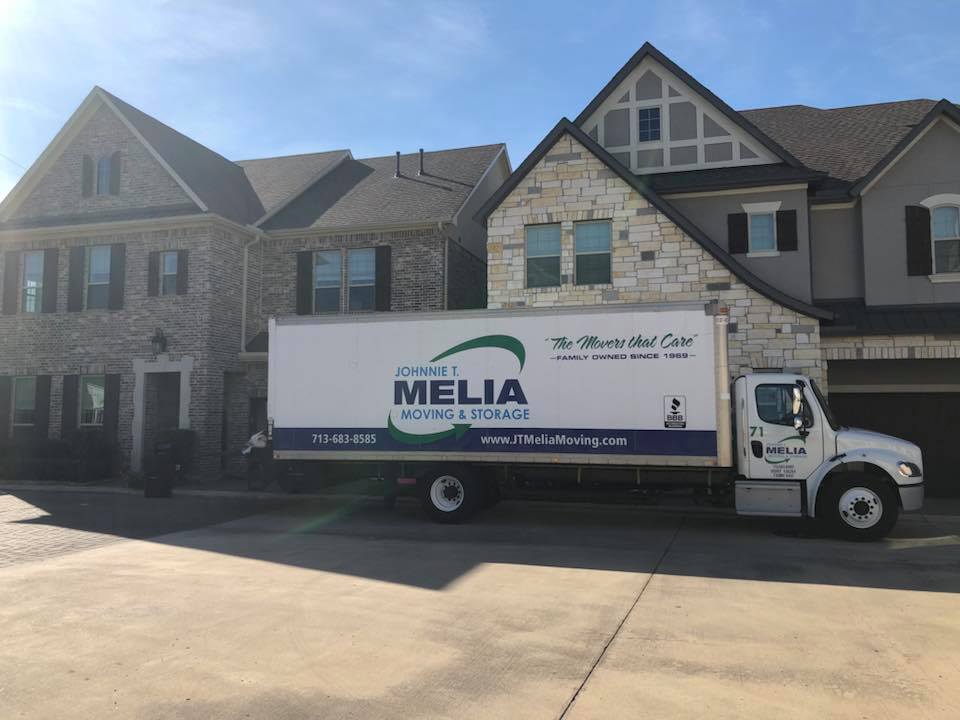 The Best Way to Find a Mover in Houston
In a city as large as Houston, finding a mover is seldom a problem for residents requiring those services. The challenge often comes in finding an experienced, reliable, and trustworthy company to work with. Finding a company that emulates each of these three qualities is less difficult than one would think if you know where to look.
Begin your search by narrowing the field from hundreds of moving companies to only a handful by reviewing the company's website, previous experience, ownership, credentials, accreditations and accolades, insurance, pricing, etc. Here are some important considerations to take into account for potential moving company candidates:
Website: While a moving company's website will generally shed a complimentary light, there is still some important material to be gleaned. Look for general information as well as the company's service area, services provided, and moving quote process. A moving company that goes the extra mile for potential customers will often provide customer reviews and other helpful tips for things such as how to save money.
Experience: Do a little digging to find out how long the company has been in business. A mover in Houston that has a long track record has the advantage of familiarity and usually has more readily available reviews from customers. Generally, long-term businesses have been successful at packing and moving people for years, and for that reason are often expertly skilled at what they do.
Ownership: Research if the company is part of a large chain or a mom and pop shop. Are they corporate or family owned? While good moving companies can come in all shapes and sizes, many customers tend to gravitate toward a family owned business. For most family owned businesses, there is more than just business at stake, there is also the family name to consider.
Credentials: By law, movers in Houston are required to be registered with the Texas Department of Motor Vehicles, the Texas Department of Transportation, and the U.S. Department of Transportation. Movers that cross state lines must also be registered with the Federal Motor Carrier Safety Administration.
Company Accreditations: A company's website is a great place to start, but the information you find about a moving company outside of its website may be even more telling. Look for a company that has important business accreditations such as a stellar Better Business Bureau (BBB) rating history. Also look for the company's name listed on Top 100 lists for Houston that are usually provided by city organizations or publications.
The Basics: Some often overlooked items to discuss with a moving company you select is the maintenance of their moving trucks, their employment of full time or contract movers, mover background checks, physicals and drug screenings for employees, and the company's damage rate. All of these items are crucial to the moving process and vetting some of this information up front may save the consumer from future moving headaches.
Insurance: Reputable movers in Houston should have three forms of insurance including liability, cargo, and accident. To protect yourself, make sure a mover in Houston you select has all three types of insurance.
Outside Reviews: Utilize social networking sites and peer review apps to find reviews from clients that might not appear on the website. Almost any item or company that is reviewed will have a wide span of opinions. Take care to consider the things said and weigh them against the other comments as a whole.
Communication: A mover in Houston that offers outstanding communication skills may be the exception and not the rule. Verify how a moving company regularly communicates with clients and how easily accessible they are in the case of an emergency.
Price Awareness: While a lower price may be extremely attractive when on a budget, consider if that low price will still be attractive if your things are delivered broken or heavily damaged.  Although price is not a guarantee of the kind of service a client will receive, don't jump at the lowest price you find without verifying the other components listed above.
The Best Time to Move
The secret to finding the best time to move, is tailoring the experience to what works for you. This includes everything from putting your house on the market to finding a new place to live to securing movers.
While late spring and early summer are often considered the most successful months of the year by most real estate agents, a move during this time period will often require advanced planning with moving companies due to high demand.
Late fall and winter often tend to be slower seasons when it comes to moving. Typically, individual companies will handle this slump in sales differently. Some companies may offer a slightly discounted price during this time period, but many companies' rates will remain unchanged.
Bottom line for clients:  regardless of the time of year of your move, choose a company that is respected, accredited, and trustworthy despite a price discount. A discount will not amount to any savings if great care is not shown to the items being moved, especially if it results in having to replace broken or missing items.
Choosing and Out of Town Mover
For the most part, out of town movers should meet the same benchmarks and legal requirements as local movers. Moving across the country can be a stressful experience and a reputable mover in Houston will do everything they can to ease your stress and anxiety.
However, there are several things clients can do to find the right out of town mover for their needs:
Verify the moving company's service area.
Compare moving prices with other similarly accredited companies. Remember to take services and integrity into account when considering pricing.
Find a mover in Houston that is registered with the Federal Motor Carrier Safety Administration for moves that cross state lines.
Look for a company with a great deal of experience in out of town moves that can also provide clients with important tips on special considerations for this type of move.
People have been moving in state, out of state, and out of the country for centuries. Choosing the right mover in Houston may have the potential to make moving a headache-free experience. By doing comprehensive research up front, clients can save themselves time and money while gaining valuable peace of mind.