Moving is a hassle, whether it's across state lines or just down the block, and hiring residential moving services rather than attempting a 'do-it-yourself' approach is well-worth the effort. Relying on professionals alleviates much of the pressure that people put on themselves as they plan their transition to a neighborhood.
High Costs of Moving Without Help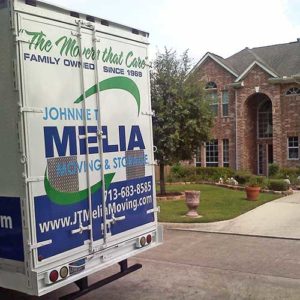 People trying to avoid paying the costs of professional movers by buying their own boxes and renting a van for a couple of days may end up paying the same (or more) in the end. They will spend hours and hours doing research on truck rental companies, calculating what the cost of gas will be, and finding packing supplies, not to mention organizing everything and doing all the heavy lifting by themselves.
Trying to disassemble furniture and lift large items into the back of a truck is an easy way to break or damage one's possessions, not to mention a good way to get hurt. While it may seem costly to hire experts to do these seemingly simple tasks, the alternative is risking one's own well-being and the well-being of their valuable belongings.
While residential moving services are an added financial cost, the benefits of hiring the experts saves people more in the end.
Saving Time When It Matters
The bottom line here is that residential moving services save people time. Whether someone is starting a new job or the kids are starting school soon, it's common for families that are moving to have a strict schedule of when they need to be in their new house. Within that timeframe, there is often a long laundry list of things that need to get done, like switching prescriptions to the local pharmacy and canceling newspaper delivery services.
Having the professionals come in and help with packing and transporting household items frees up time for people to focus on the smaller details involved with moving. Plus, these companies have all the right tools and supplies to do exactly what needs to be done in the best way possible and in less time. There won't be any need for rolling boxes to the truck on a kid's skateboard, because the experts are coming in with a hand truck!
The 'Extra' Benefits
Beyond doing the same job in a fraction of the time it could take, many of these companies simply offer more for their clients.
If a clients' moving dates don't align quite right, many companies can offer storage solutions for those days or weeks in between. The packing and unpacking services are still the same, and having a simple storage solution for that time can be a life-saver.
Lastly, knowing that their belongings are being cared for by seasoned professionals can give people some peace of mind, and the ability to easily purchase various insurance packages helps even more. Nobody wants to imagine their things being lost or broken, and having access to different insurance plans is reassuring as one makes the transition from home to home.