We Are A Houston Mover That Has Been Moving Families In & Out Of Houston Since 1969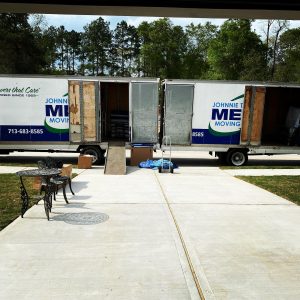 One thing that moving within Houston will accomplish is the awareness of economic stability and growth. According to Forbes, Houston is "America's Economic Miracle." Any place in Texas is a great place to live, but Houston offers so much in the way of education, employment, and enjoyment. The Medical Center is at the heart of cancer and heart disease treatment and research, and Texas Children's Hospital is renowned on a global level. There are so many things to do and see in H-town that they are too numerous to provide a comprehensive list. The Houston Symphony, museums, the famous Houston Zoo, the food, and more, all add up to a city that is teeming with culture and life. Additionally the city is only 60+ miles from historical Galveston Island on the Gulf Coast, and a scant few hours from the beauty of the Texas Hill Country. In short, Houston is one of the best places to live and raise families in the entire country.
Current Trends on Moving Within the Houston Area
Living in Houston has a number of benefits as described above, and many people stay here once they arrive. However, at some point, most people want to upgrade their homes or neighborhoods, and begin to contemplate moving. Anyone committed to doing the smart thing and moving within Houston has a lot of options open to them. It's a big town, but one does not have to go far to find an excellent home in a superb neighborhood. Plenty of beautiful and secure suburbs are perfect for a family with children. Houston has some of the top-rated school districts in the state and the nation. An excellent education is available from kindergarten through college. Singles or young marrieds have the option to move into the downtown area and take advantage of incredible lofts and high-rise apartments all within walking distance of work, arts and entertainment, and the hot Houston nightlife. Then there is Midtown, close to the Galleria, and home to a variety of night spots and upscale restaurants. For a small town feel within the big city, there is University Place, which is inside the "Loop" and close to the medical center and downtown. Below is a list of six neighborhoods that stand out. Find Houston movers that can move you reliably within Houston and take a look at the many popular areas this town has to offer.
Popular Areas to Move Within the City of Houston
We are Houston Movers that moves many families and individuals in to these areas! Let us put our moving experience in these areas and work for you on your next move!
Montrose – No story about moving within Houston would be complete without mentioning the Montrose area. Montrose is an older neighborhood with a rich history that is approximately four square miles in size, it has become a mecca for young professionals. It is considered to be an artistic community with a bohemian flair. Montrose is close to downtown and St. Thomas University. Enjoy renovated condominiums, small cottage type houses and a number of apartments. Discover trendy bookstores, neighborhood coffee houses, and plenty of shopping.
The Heights – The Heights is among the fastest growing areas in Houston. It is close to Montrose in proximity and is enjoying the same sort of comeback. A short commute from downtown, single-family homes are affordable and popular with creative professionals as well as artists and musicians. There are lovely parks, community swimming pools, and lighted sports fields, which make it attractive to young families as well.
West University Place – The small town in the big city. While it has its own local government and police force, it is very much a part of Houston. It also has zoning laws which keep the area genteel and quaint. It is close to the prestigious Rice University and about 15 minutes from the downtown area. It is adjacent to Houston's renowned Museum District, Hermann Park, and the zoo. Long the choice of professionals and the upwardly-mobile moving within Houston, it is prime real estate and ideal for families with kids.
Downtown – The Downtown area is the heart of Houston and the primary business district. For years, it stood deserted on the weekends as the suburban commuters headed home on Friday and didn't come back until time for work on the following Monday. In recent years it has enjoyed a reinvigoration. There has been an upsurge in vibrant nightlife, urban condos, and spacious loft living in repurposed historic buildings. Young professionals moving within Houston who do not need a yard for the kids can enjoy the upscale, very modern and conveniently located to work high-rise apartments and ultra-cool lofts. The Bayou Place is a vast entertainment complex; there are hundreds of restaurants and nightclubs and the 20 block theater district which is home to the Alley Theater. The Astro's Minute Maid Park and the Houston Rocket's Toyota Center are both located downtown, as well.
Bellaire – Here is another individual town within the greater Houston area. It is close to West University and enjoys many of the same traits. Older homes have been replaced with expensive, upscale, custom houses. The schools are excellent, and it is still a relatively short trip to downtown.
Those that are moving within the Houston area will find everything they need regarding comfortable living. Whether you are moving from out of state or simply across town, Houston neighborhoods are an ideal destination.
About Houston, Texas
Houston is a world-class city by any definition of the term. It was already the fourth largest city in the US, but the population has grown by more than 15% since 2010. The metropolitan area is bigger than the state of New Jersey and the most ethnically diverse in the US with 145 languages spoken. Forbes ranks Houston first among US cities that stretch paychecks the furthest, even as residents eat out more than anywhere else! The food is extraordinary, jobs are available, the cost of living is low, and Houstonians are a friendly, welcoming bunch with an unstoppable entrepreneurial spirit.
Houston is home to 40 colleges and universities, and 32% of adults hold a bachelor's degree, surpassing the national average. The median household income is about $62,000 though it's one of the younger cities in the US. Houston has always been a city of acceptance and optimism, where anything is possible if you just show up and give it a go.
History
Houston has a long and colorful history. Galveston was the big city of the day, but the Allen brothers bought a large parcel upstream along Buffalo Bayou and made it the capital of the new Republic of Texas in 1837. Named after the first president, Sam Houston—who has a long and colorful history of his own—the muddy coastal prairie town quickly attracted railroads moving cotton and lumber, and the city flourished. In 1910, the city convinced Congress to help widen and deepen the bayou, creating the Houston Ship Channel which today serves the largest US port in terms of tonnage. The relative safety of the inland port after the devastation of the 1900 Galveston hurricane made it an attractive alternative, and refineries sprung up to take advantage as oil began to flow from the ground and through pipelines around the state. Houston soon became the world's energy capital and home to related manufacturing. Oil production, steel and shipbuilding served the war effort, and Jesse Jones financed a skyscraper each year. In 1945, the MD Anderson Foundation formed the Texas Medical Center, now the largest in the world and the city's biggest employer.
The city was dependent on oil's ebbs and flows until its price fell drastically in 1986. The booming population reversed, and the economy crashed. Houston learned its lesson and diversified after that. While the rest of the country suffered toward the end of the 2000s, Houston had jobs, and hundreds of people moved here each day. In recent years the city has experienced record floods and devastating hurricanes, but it has rebounded quickly and maintained its positive attitude. Houston is a city where neighbors help each other when in need.
Shopping
Houston has long been known for its stellar shopping opportunities. Oil money attracted the finest shops and most fashionable designers which in turn attracted an international clientele. Whether you're looking for an Oscar-worthy dress or a real bargain, Houston will accommodate you. There are simply too many options to list with shops, malls and outlet malls in every direction, but here are a few of the highlights.
            The Galleria
5085 Westheimer Road
https://www.simon.com/mall/the-galleria
Houston's famous Galleria Mall is the largest in Texas. It anchors a second downtown known as the Galleria area, now surrounded by skyscrapers housing offices, hotels and residences. Within a few blocks are some of the best restaurants in the city and the most upscale shopping. Of course, you'll find the usual fare—the Gap, Ann Taylor, Talbot's—but you'll also find Alexander McQueen, Carolina Herrera and Chanel. It would take days to fully explore all of the shopping in the area, and the adjacent hotels serve the visitors who make the effort.
River Oaks District
4444 Westheimer Road
https://www.riveroaksdistrict.com/store-listing/
Just down the street from the Galleria is the River Oaks District, home to another collection of the world's most famous designer shops including Dior, Dolce & Gabbana and Harry Winston.
Heights Shopping District
Heights Boulevard, Yale and 18th Streets
https://www.houstonheights.org
If you're looking for something more funky, more unique, more artisanal, explore the historical Heights District. Here, you'll find antique shops and boutiques, quaint cafes and galleries.
Harwin Drive
All along Harwin
https://www.visithoustontexas.com/things-to-do/shopping/harwin-drive/
This is the place to find a bargain or a knock-off or a sari or something you haven't even thought of yet. It's an eclectic mix of offerings to enjoy. 
Houston Parks
The city of Houston maintains 375 parks, 61 community centers, 8 golf courses and 202 tennis courts, along with volleyball and basketball courts, rugby/cricket/lacrosse fields, dog parks and skate parks. The Parks and Recreation Department has an exhaustive list of its offerings (https://www.houstontx.gov/parks/aboutus.html), but the two jewels in the city's crown are Hermann Park and Memorial Park.
            Hermann Park
6100 Hermann Park Drive
https://www.hermannpark.org/visit/hours-and-directions/
The city works jointly with the Hermann Park Conservancy to support the park and offer countless events throughout the year. There are lots of things to do, so come visit the Houston Zoo, ride the railroad, and make a day of it.
            Memorial Park
7575 North Picnic Lane
https://www.memorialparkconservancy.org/visit.html
Memorial Park maintains over 30 miles of hiking trails, right in the middle of the city. Play golf or tennis, train for the marathon or ride your bike through the woods after a hard day's work.           
Other Things to Do in Houston
An easier question to answer might be, what can you not do in Houston? It's hard to think of something.
Only New York has more performing arts seats in one area than Houston's 17-block Theater District. The city supports resident companies in theater, ballet, symphony and opera, and companies often perform in joint productions. Four million people visit the 18 institutions in the Museum District each year. Or maybe you'd prefer the month-long Houston Rodeo, one of the biggest in the world. Several farmers' markets have sprouted up across this foodie city, also known for its international festivals and Restaurant Week (which now lasts the entire month of August).
The Johnson Space Center trains astronauts and manages their missions. It's fun to visit (https://spacecenter.org) and learn about America's history and future in space through interactive simulations and exhibits. With a constant stream of events, many families become members to enjoy exclusive benefits throughout the year.
The zoo, the museums, the history and beaches of Galveston, the parks, the shopping, the festivals and galleries—if you can't find something to do in or around Houston, you aren't looking very hard!
Helpful Information for New Residents
City of Houston 311
311 or 713-837-0311
Houston Police Department
1200 Travis Street
713-884-3131
http://www.houstontx.gov/police/
Houston Fire Department
1801 Smith, 7th floor
832-394-6700
https://www.houstontx.gov/fire/
Electric service
            Houston is served by a variety of retail electric providers. The state offers an objective, non-profit website for consumers to search and compare rates by their zip codes. Visit PowertoChoose.org for more information. 
Vehicle registration
https://www.txdmv.gov/motorists/register-your-vehicle
Driver's license offices
http://www.dps.texas.gov/DriverLicense/
Houston Independent School District
4400 West 18th Street
713-556-6000
Greater Houston Partnership (Chamber of Commerce)
701 Avenida de las Americas, Suite 900
713-844-3600