Friendswood is one of Houston's older communities, and sits between the Houston metro and Galveston to the southeast. It has long been a destination for professionals in the energy industry, though it is also a convenient spot for commuters. Friendswood is largely a residential community but is close enough to the city for residents to experience everything Houston has to offer.
Mover In Friendswood
With the Friendswood area being close to the city it's easy to find an experienced, reputable mover in Friendswood. The moving company chosen should offer a variety of services, including doing all the packing, loading, driving and unpacking. Choosing a trustworthy mover leaves the family time for more interesting things, like exploring nearby restaurants, greenspaces or museums.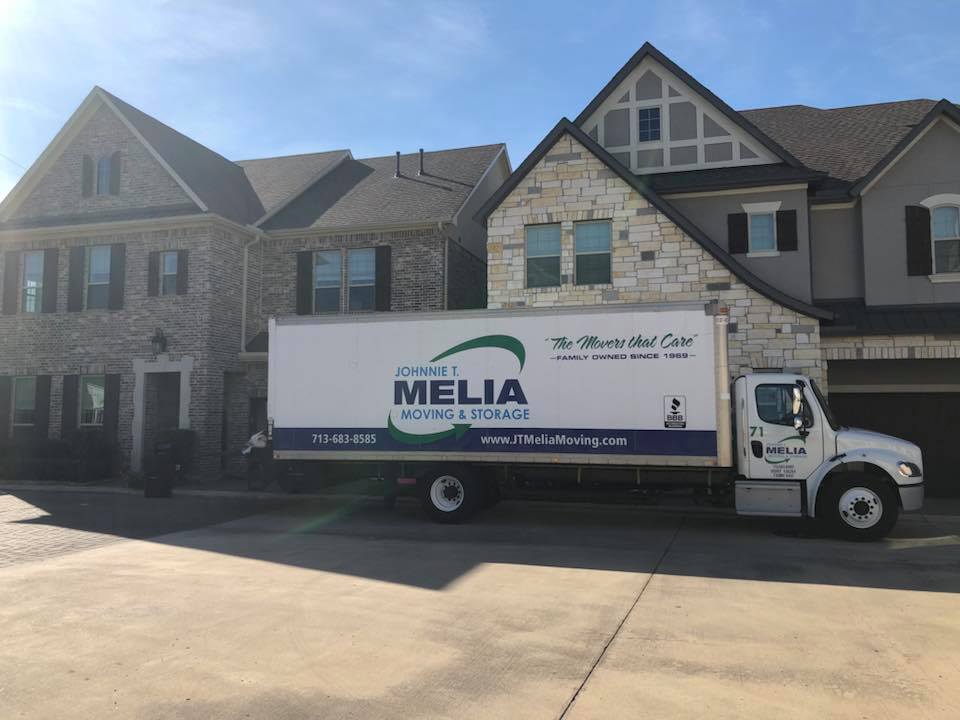 History
Friendswood was established in 1895 by a group of Quakers led by Frank Jacob Brown and Thomas Hadley Lewis. For decades, the area was a religious community that espoused hardworking values and simple living. Friendswood would attract groups of farmers over the decades, drawn to the area's fertile growing soil. Figs were the area's signature crop, and within 30 years, more than 17,000 acres were dedicated to growing the fruit.
During the 50s, Friendswood underwent a transformation common to many Houston communities at the time. The rise of the oil industry turned Friendswood from an agriculture-first community into a bedroom community, fueled by the energy economy. This growth has continued to this day, expanding from around 1,000 people in 1950, to more than 36,000 people today.
Shopping
Friendswood residents will find several shopping centers within easy driving distance. They include:
Baybrook Mall – Baybrook Mall is only a mile or two from Friendswood, so it's the closest major shopping center. There are several major department and grocery stores around Baybrook Mall, and inside there are apparel shops, technology stores, toy shops and many places to dine.
Almeda Mall – Almeda Mall is north on Interstate 45 and is surrounded by additional stores and places to eat. The mall is filled with clothing stores, shoe stores, some hobby and houseware stores, and an expansive food court.
Pearland shopping centers – Pearland is next door to Friendswood and has several shopping centers of its own, including department and grocery stores for maximum convenience.
Parks
Friendswood Parks and Recreation
910 S. Friendswood Dr.
281-996-3220
https://www.ci.friendswood.tx.us/parks
Friendswood has plenty of greenspace for its residents. There's room to roam out here, and there's plenty of park space to do it in. Some of the more interesting options include:
Challenger Seven Memorial Park – Challenger Seven Memorial Park is dedicated to the seven astronauts that lost their lives during the Challenger shuttle explosion. There's a dignified memorial here, as well as pavilions, boardwalks, canoeing spots, learning centers, fishing areas and beautiful gardens.
Armand Bayou Nature Center – The Armand Bayou Nature Center is one of the best kept greenspaces in the Houston area, and there are plenty of learning and exploration opportunities here for families. There are canoe tours, birdwatching tours, bat flight tours, pontoon boat cruises, hiking trails and various events are held frequently.
Other Things to do in Friendswood
Friendswood is conveniently located between the city's most active spots and Galveston, where Houstonians frequently spend their weekends. Specifically, here are some nearby activities available to Friendswood residents:
The Space City has long been the home of many NASA facilities. Friendswood is only a couple miles away from these facilities and Space Center Houston, which is a fascinating museum and play spot for families.
Friendswood is about 10 miles away from Galveston, which is a popular weekend vacation spot, with beaches, oceanfront restaurants and exciting attractions like Moody Gardens.
There are a lot of country and golf clubs in the Friendswood area, including Timber Creek, Bay Oaks, Magnolia Creek and Beacon Lakes.
Friendswood is close to Interstate 45, which is an easy route to many popular destinations for families, like the Museum District and the Houston Zoo.
Further north up I-45 is downtown Houston, which is home to the symphony, the ballet, the opera and many theatres, along with the city's major sports teams, including the world champion Astros, the Rockets and the Texans.
Helpful Information for New Residents
Friendswood Police Department
910 S. Friendswood Dr.
(281) 996-3200
https://www.ci.friendswood.tx.us/police
Friendswood Volunteer Fire Department
1610 Whitaker
(281) 996-3360
https://www.friendswoodvfd.com/
Vehicle registration
https://www.txdmv.gov/motorists/register-your-vehicle
Driver license offices
http://www.dps.texas.gov/DriverLicense
Friendswood School District
Friendswood Independent School District
302 Laurel Dr.
Friendswood, TX 77546
(281) 482-1267
https://myfisd.com/