Movers In Klein & What Klein, TX Is All About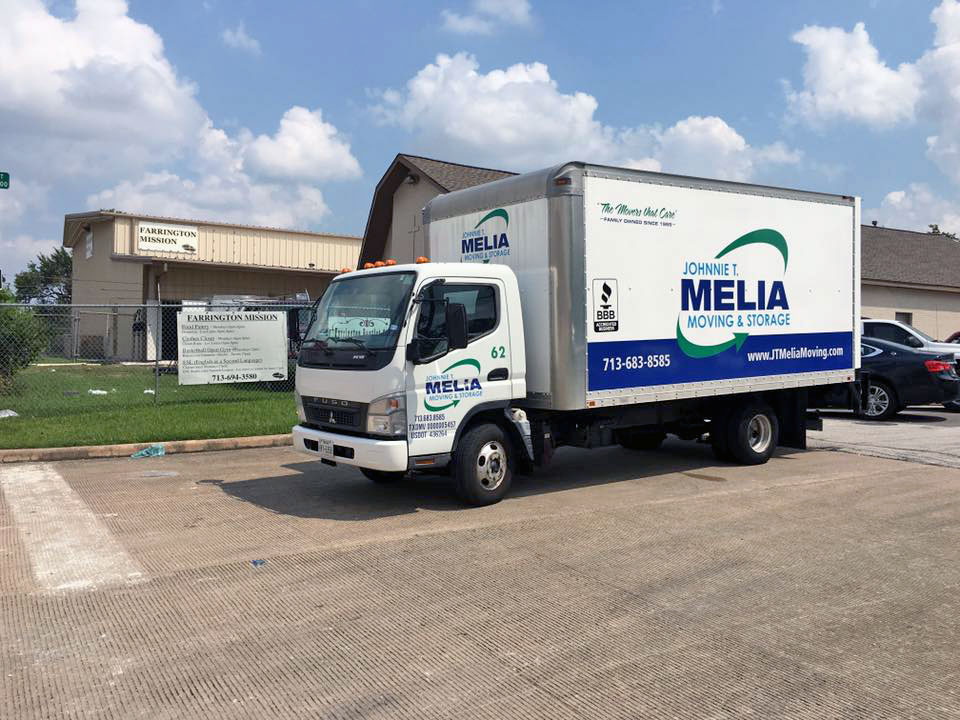 Klein is a residential retreat, standing well outside the thick of Houston, but close enough to commute and enjoy the city's many offerings. Klein is filled with neighborhoods and ringed with parks, so it is an ideal spot for people that prefer a quieter approach to life, or people looking to start a family.
The best way to get started on that easygoing Klein life is to bring in a professional mover in Klein to make the transition as painless as possible. Experienced movers know how to make the most of every minute, ensuring their clients are ready to enjoy their new home and surroundings without worrying about packing, loading or driving a moving truck.
History
Klein, like many Texas towns, was established by German immigrants. Specifically, Adam Klein and his wife Friedericka were the area's first inhabitants, and they settled in the spot that would become Klein in 1854. Adam's success in the California gold mines fueled his attempt to found a town, and several additional German families would move to the area in response.
In the decades to follow, Klein would slowly develop into a recognizable township and founded its first post office in 1884. In 1938, nearly 90 square miles were set aside to establish Klein Independent School District, and the district remains in operation today.
In 1977, the area was officially recognized as Klein by the Texas Legislature, and a decade later, the town created a historical foundation to keep the community's history alive.
Shopping
Klein, like many parts of Houston, has undergone a great deal of recent development. Many of those developments have been aimed at creating additional shopping and service areas. There are plenty of opportunities to get out and browse a bit. Some of the most popular shopping centers include:
Willowbrook Mall – Many Houstonians consider Willowbrook Mall to be among the best in the entire city. It's part of a larger shopping center that includes several clothing, décor, recreation and furniture stores. The mall itself is also filled with upscale and mainstream clothing stores. There are several confectionary, gaming and hobby stores as well.
Vintage Park Shopping Village – Vintage Park is a mile to the west of Klein, and features upscale shopping built around a walkable plaza. There are boutique clothing stores, along with some day spas, a cigar shop, a create-your-own-pottery gallery and a studio where people can paint while enjoying a little wine.
Spring Town Center – The Spring Town Center is at the northern edge of Klein and has big department and grocery stores. There's a Kroger, a Walmart, a Lowe's and a Sprouts Farmers Market. Perhaps the most unexpected business here is Jurassic Quest, a dinosaur-themed attraction where families can meet some of the world's largest dinosaurs, face to face.
Parks
Houston Parks and Recreation Dept.
2999 South Wayside
832-395-7000
https://www.houstontx.gov/parks
Harris County Precinct 4
6727 Cypresswood Dr.
281-353-8100
Klein is filled with neighborhood parks and trails for families to enjoy. Some of the standout parks in the area include:
Meyer Park – Meyer Park is the largest greenspace in the Klein area, and features several playgrounds, picnic spots, a ton of walking and jogging paths and some nicely-maintained sports fields. As Meyer Park is something of a community fixture, most of the area's youth and amateur sports leagues play here.
Collins Park – Collins Park is within walking distance to Meyer Park and is another popular destination for Klein residents. Collins Park has five lit softball fields, an unlit soccer field, a few playgrounds, picnic areas, walking and nature trails, and a skate park for the sidewalk shredders out there.
Matzke Park – Matzke Park is more modest in size, but it has a few features you don't see at most parks. For example, Matzke Park has a cricket field, a barrier-free playground designed for all kids, a sensory garden and a butterfly garden for tranquil relaxation. There's also a couple playgrounds and a network of walking and cycling trails.
Other things to do in Klein
There are a great deal of things to do in and around Klein, including:
Golf – The northern Houston communities are filled with golf clubs, and Klein is no different. There's the Windrose and Gleannloch Pines clubs inside the Klein area, and there's a couple more north of Highway 99.
Nature – Beyond the north side of the city, the Texas Piney Woods provide a natural retreat that draws people out with regularity. Camping, fishing and hiking are all available here.
On the eastern edge of Klein, near Interstate 45, SplashTown is Houston's largest waterpark. It's a favorite spot during the summer, featuring thrilling water slides, a wave pool and a lazy river.
Although the downtown and inner loop areas are a bit of a drive away, there is a lot to do and see, including attending an Astros, Rockets or Texans game. There's also the symphony, the ballet, the zoo and numerous large parks with a variety of attractions.
The entire city is known for its eclectic, world-class cuisine, and Klein is home to several beloved spots, including delicious barbecue, savory Tex-Mex and American diners.
Helpful Information for New Residents
Klein ISD Police Department
7407 Louetta Rd.
832-249-4000
https://kleinisd.net/district/police
Klein Volunteer Fire Department
8681 Louetta Rd., Suite 250
281-607-4660
https://www.kleinfiredept.com/
Vehicle registration
https://www.txdmv.gov/motorists/register-your-vehicle
Driver license offices
http://www.dps.texas.gov/DriverLicense
Klein School Districts
Klein Independent School District
7200 Spring Cypress Road
Klein, TX 77379
832-249-4000
https://kleinisd.net/