Movers In Rice University
Houston's Rice University is the city's most prestigious educational institution, and the area around it is one of the area's most coveted. The university is surrounded by upscale, peaceful neighborhoods, trendy shopping areas, quirky places to eat, parks galore, and the city's finest museums. It's one of the most popular spots for people moving to the inner loop.
When moving to the Rice University area, you'll need a mover that has experience in the area. The neighborhoods around Rice University are older and are designed with tighter roads, so it can be a challenge getting everything in and out of a moving truck. An experienced Houston mover will have intimate knowledge of the area and know how to handle tighter spaces.
There's a lot to see and do around Rice University, for families, singles, professionals and retirees. With a professional mover handling the tough work, you can start exploring right away instead of sweating over a pile of boxes.
History
The neighborhoods around Rice University, and the university itself, have a rich history. The schools' first building, Lovett Hall, began construction in 1911, and in 1912 the first classes were underway. Rice University allowed coed admissions, which was rare at the time, and today, it's one of the nation's elite universities. An impressive number of scientists, astronauts, business leaders and governmental officials have graduated from the university.
The major neighborhoods around Rice University, which include Rice Village and West University, were established around the same time as the university, so they feature turn of the century architecture. One of West University's most charming features is that the streets were named by a Rice University Major, so they include giants of literature like Chaucer and Shakespeare.
The nearby Texas Medical Center was established in the 1940s and is one of the world's leading medical districts, with more than 50 medicine-related facilities. Many of them are critical research facilities working on the next breakthrough in medicine. It is also home to a historical collection of medical books, some of them dating back to the 1500s.
Rice University Shopping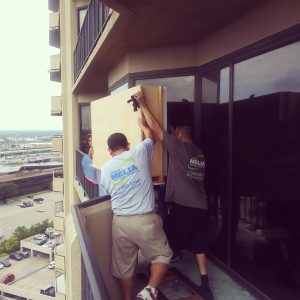 Most of Houston's inner loop communities have access to upscale shopping, and the Rice University area is no different. Some of its principle shopping centers include:
Rice Village – Rice Village extends for several city blocks and, in addition to its nice neighborhoods, also feature an eclectic mix of shops, restaurants and clubs. Since Rice Village is one of the oldest shopping centers in Houston, it is eclectic in appearance as it consists of a mix of buildings plucked from different periods of time. There's a good mix of high-end clothing stores, hobby stores and a number of restaurants, including Italian, Tex-Mex and brunch fare.
Shops at 3 Corners – This shopping center is Just a mile south of Rice University, which is more conventional in its makeup. It includes a Target, a Kroger and a few mainstream clothing shops.
Montrose – Montrose isn't a shopping center, but an entire neighborhood north of the Rice area. However, it is one of Houston's cultural hotspots, and has a true mix of hobbyist and artist supply stores, international grocery stores and one-of-a-kind apparel exchanges.
Parks
The Rice University area is lucky to have one of Houston's largest and most active parks – Hermann Park. It's nearly 450 acres in size and is home to several cultural attractions, including the Houston Zoo and Miller Outdoor Theatre, which regularly hosts performances for families and children.
Houston Parks and Recreation Dept.
2999 South Wayside
832-395-7000
https://www.houstontx.gov/parks
Other Things to Do in the Rice University area
No matter where you live inside the 610 Loop, you're close to some of the city's most interesting attractions, including:
The Houston Zoo is one of the finest in the country, and it's one of the few with a splash park inside. On one of Houston's sizzling summer days, it's a welcome retreat for the kids.
The Houston Museum of Natural Science borders Hermann Park and is within walking distance to Rice University. It's a world-class science institution, with sprawling paleontology, geology, chemistry, biology and energy exhibits. It also features a two-story butterfly garden, a planetarium and an IMAX theatre.
The Houston Museum of Fine Art is next door to the Museum of Natural Science, and is a multi-building treasure trove of contemporary and classic exhibits. It regularly features subjects from history's greatest painters, illustrators, sculptors and photographers.
The Museum District isn't just home to a single science and art museum. There are around 20 museums in the area, including some offbeat ones like the National Museum of Funeral History and the Art Car Museum.
With Hermann Park, nearby Memorial Park and a few of the city's signature bayous in the area, it's easy for Rice Village and West University residents to get an evening run in.
Rice Village has a few nighttime hotspots. There's more night life in Montrose, Midtown and the Washington area, all of which are just a few miles away from the Rice University area.
The city's three major sports teams – the Astros, Rockets and Texans, are all within a few miles of the Rice University area, as are the city's major performing arts.
Helpful Information for New Residents
Houston Police Department – South Central Substation
2202 St. Emanuel St.
832-394-0200
https://www.houstontx.gov/police/divisions/south_central/index.htm
West University Police Department
3800 University Boulevard
713-668-0330
https://www.westutx.gov/215/Police-Department
Vehicle registration
https://www.txdmv.gov/motorists/register-your-vehicle
Driver license offices
http://www.dps.texas.gov/DriverLicense/
Rice University area's School District
Houston Independent School District
4400 West 18th St.
713-556-6000
https://www.houstonisd.org/