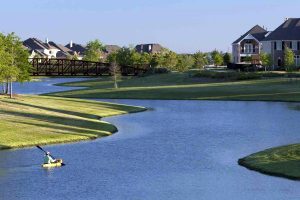 There are many attractive suburbs west of Houston, including Cypress, and a simple moving guide can make moving to the area quick and painless. This town sits about 20 miles outside downtown Houston, though it is only about 8 miles away from Beltway 8. It has all of the hallmarks of a suburb, including the sleepy pace and convenient commuting distance from the city. Unlike Sugar Land and Katy, though, this town has grown fairly slowly. This may be ideal for anyone looking for a quiet place to settle into. Its distance from Houston means it is rather safe and quiet, but it is still developed enough to offer some interesting venues.
Anyone who wants to stay within commuting distance of Houston while also living in a nicer part of the city should consider a Cypress relocation. A good guide to follow when trying to gauge the affluence of a town is to look at the quality of its schools. The money put into education is drawn from local taxes, which are derived from property values. If taxes are high enough to support new schools and large faculties, then the town is likely prosperous. This is particularly important for families moving to the area, because school quality and crime levels are tied to the town's affluence.
In Cypress, any relocation guide will show that the suburb is doing well in many areas. It has a strong collection of schools that are competitive with the Sugar Land and Katy districts, both considered among the best in the state. It is also an extremely safe area, especially beyond Cypress North Houston Road. Like most other suburbs, it is typically safe to venture outside at night. This is good news in this suburb, because there are many parks and trails to hike and jog.
In fact, the number one attraction in the area may be its vast green spaces. There are many parks in Cypress, and a relocation guide can spend all day showing them to a new resident. Beyond this suburb is nothing but open road, so it is spread out and sparse. Like Houston, the town stretches further out than the size of its population would suggest. This gives everyone ample room to stay active and plenty of space to take the family dog out for a run. Golf enthusiasts will also find a lot to do in the area, because there are five golf courses scattered around the suburb. About a mile outside of town, a huge outlet mall sells clothing from many popular name brands, making for a weekend diversion.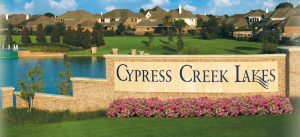 Workers who need to commute into Houston will have an easy path to downtown from Cypress. Following relocation, the best guide road into downtown is Highway 290. This highway is a major road that connects multiple small towns and suburbs to inner Houston. The area around Highway 290 is highly developed all the way out to Cypress, lined with restaurants and shops. This gives residents plenty of options for food and shopping.
This suburb is becoming more and more popular, and for good reason. It manages to combine the peaceful feeling of a quiet community with the convenience of an urban setting.