Movers in the Spring, TX area are practically working around the clock getting people into and out of Houston. The Bayou City is quickly becoming one of the country's most popular cities to do business, and for people looking for new opportunities. And those people will find no shortage of opportunities in a city the size of Houston. As for Spring, it is a larger suburb sandwiched between Houston and The Woodlands, which is an impressive township in its own right. This location allows for easy access to both areas, and because it is still within Houston's developed area, people living here don't have to sacrifice any of the comforts that come with city living. But settling in is another question entirely, though it is much easier with professional moving crews helping out.
Why should homeowners consider professional movers in the Spring, TX area when relocating?
People often underestimate all that goes into a move, even if they have done it on their own before. Packing everything, getting it and the furniture onto a truck, driving that truck hundreds of miles, unloading everything, and then unpacking it – that's a lot of effort. For homeowners with medical concerns or those who need to get started on a new job, it's probably not realistic to go without help. And while it may be tough to let someone else handle precious belongings, once the move is underway, it will be clear why those professionals are so valuable.
Reputable moving services can get everything to the new home on time and with minimal damage. The crews should be able to act autonomously, so a family can arrive well ahead of the crew and get started in the Bayou City right away. If a family doesn't want to deal with packing everything, the professionals can handle it, and do it with high quality packing materials. If a homeowner doesn't want to drive the truck, the crew can handle that as well. And if a family is too tired to unload and unpack everything, the team can assist with that too. As one of the leading movers in Spring, TX, JT Melia Moving and Storage can also help with interstate and international moves. Those are high-difficulty and they require experienced help.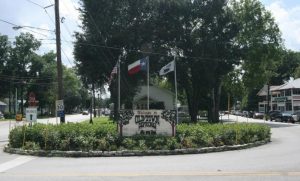 Fortunately, JT Melia has helped people in the Houston area relocate for more than 40 years, so its crews have handled just about every move imaginable. That includes helping VIPs load up all of their precious belongings and head out discreetly.
North Houston is a hotspot of activity now, and that energy will only continue to build as both Houston and The Woodlands draw major companies looking to set up headquarters. So, professionals and families alike have an incentive to move to the area, which is a good reason to have a professional crew on hand.