What moving services does Johnnie T Melia offer?
Johnnie T Melia is certified to perform residential and commercial moves, and our trained professionals can offer a full range of moving services. We can handle every part of the moving process, whether your family is moving to Houston, another city, another state or another country. We've moved people to and from Houston for more than 50 years, so we are well-equipped for every type of move.
Our Houston moving services include: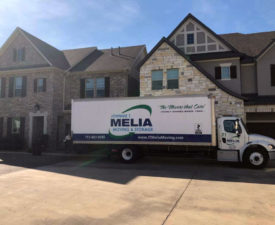 Some residential moves only take a few hours and a few miles of driving, while others take a family to the other side of the world. Our moving professionals can handle both, and everything in between. We also have a large fleet of moving trucks of all sizes and moving teams ready to handle residential properties of any size. Whether you're moving out of a two-bedroom home or a mansion, Johnnie T Melia has the resources to get the job done.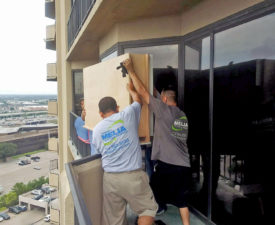 Apartments pose unique challenges during the moving process, and we have the moving experience to overcome them. Moving out of a complex with tight parking and staircases, or out of a towering high rise? Our moving teams are ready.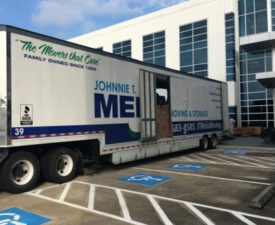 Johnnie T Melia is also certified and experienced in performing a variety of commercial moves, including office moves. The commercial moving process is usually more complex than residential jobs, given the amount of heavy furniture and sensitive items that need to be moved. Bulky desks, cubicle dividers, office equipment, file cabinets, computers and all the cabling needed must all be handled carefully and with a long-range strategy in mind. With extensive planning, we ensure our commercial clients are able to maintain operations during the move, or resume them as soon as possible.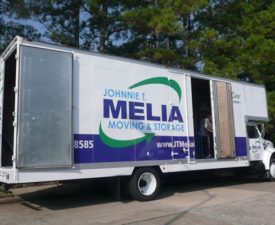 We are also experienced in all manner of long distance moves, whether it's to another city or to another part of the world. Long distance moves require organization, communication and professionalism on the moving company's part, as it's more difficult to keep a long distance move on time. This is particularly true when performing international moves, as there are customs procedures to consider.
What additional services can Johnnie T Melia perform during a residential move?
Johnnie T Melia can customize a move for residential clients, so our teams can handle any part of the moving process. Specifically, we can do some or all of the following:
Packing and disassembling furniture
Our moving professionals are experienced in packing and can handle this tedious part of the moving process. We also work with our clients beforehand to ensure everything is packed according to their preferences. We can also disassemble desks, beds and other furniture if needed.
Loading and transport
Johnnie T Melia has the manpower and equipment to carry and transport nearly anything, including items that require special care.
Unloading & reassembling furniture
Once at the new property, our moving team will unload everything and place the items in their designated rooms. We can also reassemble furniture where it's needed.
Unpacking
Although most of our clients prefer to do the unpacking themselves, we can also assist with this process if preferred.
Johnnie T Melia has decades of experience moving everything imaginable, including oversized, fragile or delicate items, including:
Artwork, including paintings and sculptures
Musical instruments, including bulky instruments like pianos
Delicate accent pieces, like chandeliers and display lighting
Pool tables and other game tables that rely on fine calibration
These items are likely to sustain damage if they are handled by an inexperienced moving service, as they require special packing materials and containers. These items may require additional equipment to move as well, especially if they need to be carried through tight spaces.
Items that are sensitive to jostling or shock, like pool tables, require extra manpower to handle safely and additional space to transport. We can provide both.
Does Johnnie T Melia have storage facilities?
Johnnie T Melia can provide storage space to any client, as part of a move or as a separate service. Our storage facilities are secure and your belongings are stored in sturdy wooden crates for additional security. Our storage services are ideal for those that need long term storage for some or all of their belongings.
Will Johnnie T Melia provide an in-home moving estimate?
Prior to formalizing a moving contract with our clients, we provide a free in-home estimate. During this estimate, a representative will survey your property and take note of everything that will need to be moved. This will ensure our crews show up with enough people, equipment and truck space to efficiently remove everything from the home.
During the estimate, our representative can answer any questions about your move and walk you through the process, so everything is transparent from the start. We will also provide a copy of all paperwork associated with the move, as well as a copy of the estimate and contact information so communication can be kept open.