People moving to the west part of Houston may need to know about Katy, Tx before they decide actually move. In the late 90s and early 2000s, this area of Houston grew from a small, rural town info a popular suburb. During this time, the area became more affluent and added many businesses for consumers. While the growth has slowed somewhat, it is still a highly developed suburb that sits on a major interstate and has easy access to downtown Houston. For this reason, many professionals who work in the city find this town to be a perfect spot to get away from the urban chaos.
We Are The Best Katy Movers Offering The Following Service: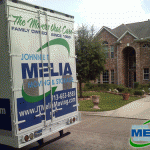 Katy is one of the fastest growing suburbs of Houston. When looking for movers in Katy, JT Melia Moving is a perfect solution because of their extensive knowledge of the area. This allows you to move with confidence.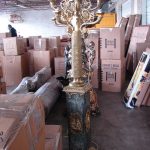 JT Melia recognizes that packing a house can be as stressful as the move itself. We pack houses of all sizes, making us the perfect mover for Katy Mover!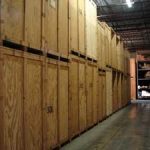 Katy is located close to the Energy Corridor, making it's population a little more transient. JT Melia provides long term storage solutions for clients who have to go on corporate or military assignment and need a long term storage solution until they return to Katy or Houston.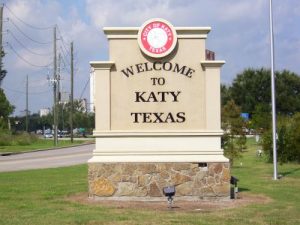 This suburb exploded in growth once people realized the quality of Katy schools. During moves, a guide many families follow is how developed the local schools are. This town has consistently ranked among the best districts in the state, and has several recognized schools. In the past decade, the district has added several modern high schools, which have protected classes from overcrowding and poor teaching. There is also a Houston Community College campus in the area for students who want to complete some postsecondary coursework.
Like other west Houston suburbs, this town is nearly free of violent crime. Its safety and education make it an ideal place to raise a family. There are also plenty of parks and green spaces in Katy, and when relocating a real estate agent can help point them out. This suburb is spread out over several miles, and extends far north and south of Interstate 10. In short, it is a huge area that is dotted with parks and small lakes. The town is also a major supporter of athletics and has many sports parks within its city limits. This love of athletics reaches to area schools, where its football and baseball teams are among the most talented every year. Katy, also is where Andy Dalton, Quarterback of the Bengals, started his career.  Plus,  former professional athletes often move to Katy so that their children can get top-notch training and athletic attention
Most suburbs aren't known for their nightlife, and it's no different in Katy. Following a move, a local guide may be able to point out the popular hangouts, but this town is more about community during the day. It does have several entertainment venues, including the Mills Mall, which is one of the largest in the Houston area. There are many places close to town that are ideal for people who enjoy hunting and fishing. There are several festivals every year, including the Rice Harvest Festival, which is a town-wide event that brings together foodies and craftsmen in a three-day celebration. An independent brewery just opened up in downtown Katy, which frequently hosts tours and tastings.
One of the biggest draws to the area is the quick access commuters have to downtown Houston from this area. A Katy moving guide will show how the I-10 can direct people straight into the heart of the city for work or play. This interstate is highly developed and is connected to most of Houston's main roads. From I-10, a resident can get just about anywhere in the Houston area without much trouble.
West Houston and Katy in particular, is attractive for many reasons. It has excellent schools, a friendly community, and plenty to do. It should be a top choice for anyone with a family.