Your search for movers in Katy, TX is over once you've found JT Melia. You could entertain yourself and find a couple of others to compare, but once you research JT Melia even a little bit, you'll understand that they are the best movers in the Katy area.
JT Melia Moving Company has been in business for over 45 years in the Houston area and has an intimate knowledge of the city, and its surrounding suburbs. JT Melia has actually been around longer than most of them and has watched them develop and grow through the years.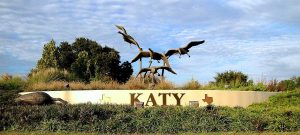 Katy, especially, has grown very quickly, and the area referred to as Katy has exceeded the boundaries of the actual city itself. The actual city is approximately 10 square miles while the Katy area has spread to unincorporated areas of Harris, Fort Bend, and Waller counties, and is approaching 180 square miles. JT Melia is familiar with and has serviced almost the entire area.
Some things you want to look for in a professional moving company are years of experience, reliability, customer service and satisfaction, as well as being insured to cover any unfortunate losses or damage that may occur. You also want a company that takes pride in itself, and that is punctual and reliable. You want the employees to be presentable and trustworthy, a trait that is not common with other moving companies.
What sets JT Melia so far apart from other movers in Katy, TX is the family type atmosphere of the entire company. It extends from the owners to the front office and out to the moving crews. All of the movers are full-time employees, and some have stayed with the company for 20 years and more.
JT Melia's dedication to their employees and customers brings customers back time and time again. There are many loyal commercial and residential customers that have used JT Melia multiple times. Just check out the moving reviews part of our site to see what customers are saying.
When looking for a moving company in Katy, TX, JT Melia will be at the top of the list to consider. After contacting them for a free quote, you'll be convinced they are the right moving company to hire.