Professionals and families settling in the Houston area are flocking to The Woodlands for a variety of reasons. As one of the most affluent and rapidly growing master-planned communities in the country, this town is more than just a suburb. With its sophisticated mix of high-class restaurants, shopping centers, entertainment venues and beautiful parks, this part of Houston offers luxury and comfortable small town living. Moving to north Houston, however, can be a stressful experience, even for people just moving out of other parts of the city. To help make the relocation as simple as possible, homeowners should consider contracting Johnnie T Melia Moving & Storage. JTMelia's crew is equipped to handle a variety of relocations and has decades of experience working in the Houston area and beyond.
Why are so many people choosing to move to The Woodlands?

This part of Houston is highly affluent and is ideal for people searching for a little luxury. It is close enough to Houston for an easy commute, but far enough away that it easily remains beyond the city's noise and bustle. This town is also home to many prominent companies, including Anadarko Petroleum, which has its headquarters here. Professionals in various industries make their home here because it is a popular destination for top flight companies.
The town's thriving economy also provides excellent support for its schools, so it offers excellent educational resources to its students. Every year, many families move to this area to take advantage of these resources, providing their children with the best possible start. Families also have an incredible range of activity options, hosted at parks and family friendly facilities around the area. There are a number of superb hiking and camping areas nearby, including the Sam Houston National Forest, the largest national forest in Texas. The Cynthia Woods Mitchell Pavilion is also a popular entertainment destination, as it hosts some of the biggest musical acts in the country. The Pavilion is almost always organizing events, including many music festivals and symphonies every year.
JT Melia Moving Services The Woodlands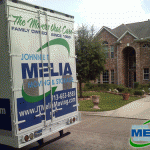 The perfect moving solution for The Woodlands. JTMelia provide great pricing and great services.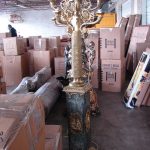 JT Melia recognizes that packing a house can be as stressful as the move itself. We pack houses of all sizes, making us the perfect mover in The Woodlands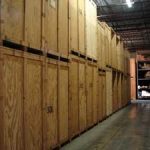 JT Melia provides long term storage solutions for clients who have to go on corporate or military assignment and need a long term storage solution until they return to The Woodlands or Houston.