Professionals and families settling in the Houston area are flocking to The Woodlands for a variety of reasons. As one of the most affluent and rapidly growing master-planned communities in the country, this town is more than just a suburb. With its sophisticated mix of high-class restaurants, shopping centers, entertainment venues and beautiful parks, this part of Houston offers luxury and comfortable small town living. Moving to north Houston, however, can be a stressful experience, even for people just moving out of other parts of the city.
Choosing A Reliable Moving Company In the Area
To help make the relocation as simple as possible, homeowners should consider a Woodlands mover like Johnnie T Melia Moving & Storage. JTMelia's crew is equipped to handle a variety of relocations and has decades of experience working in the Houston area and beyond.
Why are so many people choosing to move to The Woodlands?

This part of Houston is highly affluent and is ideal for people searching for a little luxury. It is close enough to Houston for an easy commute, but far enough away that it easily remains beyond the city's noise and bustle. This town is also home to many prominent companies, including Anadarko Petroleum, which has its headquarters here. Professionals in various industries make their home here because it is a popular destination for top flight companies.
The town's thriving economy also provides excellent support for its schools, so it offers excellent educational resources to its students. Every year, many families move to this area to take advantage of these resources, providing their children with the best possible start. Families also have an incredible range of activity options, hosted at parks and family friendly facilities around the area. There are a number of superb hiking and camping areas nearby, including the Sam Houston National Forest, the largest national forest in Texas. The Cynthia Woods Mitchell Pavilion is also a popular entertainment destination, as it hosts some of the biggest musical acts in the country. The Pavilion is almost always organizing events, including many music festivals and symphonies every year.
JT Melia Moving Services The Woodlands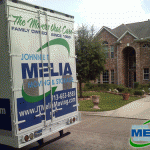 The perfect moving solution in the area is Woodlands movers like JTMelia provide great pricing and great services like our packing service that will pack up all your belongings with care and safely move them to their next desitnation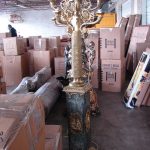 JT Melia recognizes that packing a house can be as stressful as the move itself. We pack houses of all sizes, making us the perfect mover in The Woodlands. As a moving company that services the area, we bring full service moving that is hassle-free to anyone that chooses us for their move!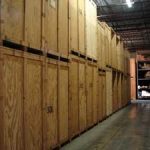 JT Melia provides long term storage solutions for clients who have to go on corporate or military assignment and need a long term storage solution until they return to The Woodlands or Houston.
About The Woodlands, Texas
Nestled in the pine forests about 25 miles north of the center of Houston along Interstate 45, This community has grown from a small exurban retreat into a mature township in under 50 years. Its proximity to, but distance from, the big city initially made it an appealing option for commuters seeking a different way of life for their families, but the area also soon attracted large companies for the same reasons. Now, This area is a destination in itself—for work and play—maintaining its identity separate from Houston's.
The 2010 census calculated the population as just under 94,000, but it is thought to have grown by around a third since. Accommodating families for the most part, the median household income is over $115,000, and 63% of its adult residents hold a bachelor's degree. If you're looking for a sophisticated hometown that caters to families without the hassle of a big city, The Woodlands may be the place for you.
History
Oilman and developer George Mitchell conceived of a master planned community offering a resort atmosphere in tune with the environment, a range of housing options and the infrastructure to support it all. His dream materialized in 1974, and he must have marveled at his accomplishment as he watched it evolve over the next 40 years. The area lured the headquarters of major oil and technology companies and fostered a burgeoning biotech sector. Soon, it wasn't just a suburb anymore but a thriving center of activity with its own character and attractions. Originally a collection of villages, The Woodlands Township began the process of incorporation in 2007 and today administers the governmental needs of its citizens.
Shopping
Shopping options in the area have multiplied, making a trip to Houston unnecessary. You'll find everything you need, from gourmet specialty stores to unique boutiques to designer shops to famous department stores, right around the corner.
            Market Street
9595 Six Pines Drive
https://www.marketstreet-thewoodlands.com
Find the perfect…whatever! at Market Street, a mixed-use center with restaurants, shops, movies and office space.
Looking for a party dress? Market Street offers everything from Club Monaco to Michael Kors.
Need shoes? Step into Kate Spade or J. Crew.
How about high-end accessories? Check out Tiffany's or Tory Burch.
The perfect chef's tool? Visit Sur la Table.
Preparing for a dinner party? Don't miss HEB Woodlands Market.
Grab a tamale at Berryhill's or some fine Italian food at the Grotto.
The Woodlands Mall
1201 Lake Woodlands Drive
https://www.thewoodlandsmall.com/en.html 
Parks
The Woodlands plan highlighted the scenic value of the trees and open spaces from the start, and it includes a vast network of 135 parks connected by almost 210 miles of hike and bike trails. With recreational activities and resources of every different kind, you'll find the things you like to do outdoors easy to enjoy.
            Parks and Recreation
2801 Technology Forest Boulevard
281-210-3800
https://www.thewoodlandstownship-tx.gov/25/Parks-and-Recreation 
Other Things to Do in The Woodlands
This community doesn't just cater to its residents, but it has also become a destination in its own right. For decades, it has been a favorite corporate conference site for all the things to do and the ease of getting to them.
The Cynthia Woods Mitchell Pavilion is a nonprofit, outdoor amphitheater situated on a grassy hill and surrounded by forest. With a capacity of 16,500, the arena attracts the biggest names in music who often skip Houston for The Woodlands. The Pavilion is also a center for the arts, and free lawn seating is often available for performances of the Houston Ballet, Symphony and Opera. https://www.woodlandscenter.org.
The free Woodlands Waterway Trolley connects the Mall, Market Street and several restaurants, offices and hotels along the charming waterway, operating every 10 minutes during peak hours. https://visitthewoodlands.com/trolley/.
The location of this community was literally, made for golf. Several courses were part of the original plan, and the area now boasts 21 courses. https://www.thewoodlandstx.com/golf/.
Helpful Information for New Residents
Law Enforcement Services
2801 Technology Forest Boulevard
281-210-3800
https://thewoodlandstownship-tx.gov/403/Law-Enforcement-Services
The Fire Department
281-367-3444
http://www.thewoodlandstownship-tx.gov/24/Fire-Department
Electric service
             Montgomery County, Entergy service area —
800-368-3749
http://www.entergy-texas.com/your_home/new_service.aspx
Harris and Montgomery Counties are deregulated service areas — The state offers an objective, non-profit website where consumers can search and compare electricity rates available in their zip codes. Visit PowertoChoose.org.
Vehicle registration
https://www.txdmv.gov/motorists/register-your-vehicle
Driver license offices
http://www.dps.texas.gov/DriverLicense/
School Districts In The Area
Conroe Independent School District
3205 West Davis Street
Conroe, Texas 77304
936-709-7752
            Tomball Independent School District
310 South Cherry Street
Tomball, Texas 77375
281-357-3100
Chamber of Commerce
9320 Lakeside Boulevard
The Woodlands, Texas 77381
281-367-5777