Finding the best moving companies in the Woodlands TX hinges on some simple research. Even though more and more people have been moving to the Houston suburb, there are still areas with plenty of real estate.
Finding Reputable Moving Companies In The Woodlands
The trick is finding the best moving company for the job, whether it's from across town, from out of state, or even international. Finding the most reputable Houston movers can expedite the process, as well as saving money on many different aspects of the job that less reputable services can't offer.
Utilizing the Better Business Bureau's online database, it is now possible to quickly search through the many moving companies in the area. After sifting through the businesses with poor reviews and past customer complaints, one can begin to narrow the search down to only the most reliable choices. JT Melia Moving & Storage is a reputable business that has been servicing the Houston area for decades.
Choosing The Right Mover
With a lot of moving companies in the Woodlands TX, it is important to choose a mover with deep roots in this area, and one with ample experience and know-how that is needed to efficiently accomplish the task without error. While Houston is known for its diversity, this particular area of the city is even more so.
One of the hot-spots in this region is the Cynthia Woods Mitchell Pavilion, a prestigious concert hall right off of I-45 in the heart of the Woodlands. This venue has some of the largest acts in the country, and they range across the board from comedy to classical music, with something to compliment the broad tastes of the residents in the area. The area also boasts a number of fine dining options and shopping outlets.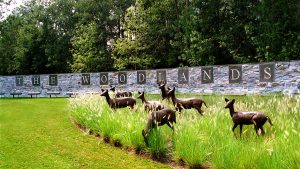 Since this part of town is one of the more affluent areas, their excellent school districts are a common reason for people to search for homes nearby. Whether it's to find the most esteemed academics available, or to find areas that have all sorts of different family activities available, moving companies in the Woodlands TX that are immersed in the area will work with each client to make the move seamless. Those looking to further their careers in this burgeoning economical market will find that the Woodlands is quite lucrative since this part of town is home to many major business districts that house nearly 50,000 employees, most of which are also located just off of the major interstate.