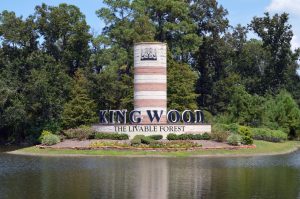 Those moving to Kingwood Texas are finding plenty of value in the fast-growing community. Known locally as the "Livable Forest," this northeast Houston community remains the largest master-planned development in all of Harris County. It's also relatively new, only having been developed in the early 70's, but is now home to many interesting and fun sights. Perfect for families, singles, and professionals alike, this quiet part of Houston has seen some of the fastest growth in the state.
JT Melia Moving Services for Kingwood Humble and Atascocita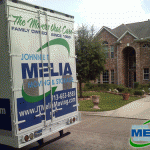 JTMelia provides great pricing and great services for the entire Kingwood, Humble and Atascocita areas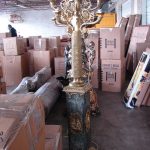 JT Melia recognizes that packing a house can be as stressful as the move itself. We pack houses of all sizes, making us the perfect mover in Kingwood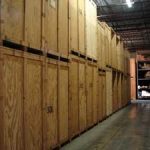 JT Melia provides long term storage solutions for clients who have to go on corporate or military assignment and need a long term storage solution until they return to Kingwood.
Known as the "livable forest," Kingwood lives up to its long-time nickname. With bike and walking trails winding through the piney woods, residents can enjoy natural beauty daily. Just 30 miles northeast of downtown Houston, and only 10 or so miles from Beltway 8, Kingwood has one foot in the forest and one in the city. That's perfect for people who appreciate natural beauty and metropolitan sophistication all in one.
History
Kingwood was established in 1970 and its first village was opened a year later. Like many Houston suburbs, it grew slowly at first, with only a few thousand people calling it home in 1976. Its population grew quickly in the 90s, going from about 19,400 residents in 1990 to 37,400 in 1992.
For years, Kingwood fought annexation into Houston, and even after the battle was over, it was still a topic of discussion at the state legislature. There, Kingwood residents successfully convinced the legislature to regulate future annexation attempts, so that other municipalities couldn't be annexed in the same way as Kingwood. Perhaps more than any other Houston-area community, people from Kingwood are more likely to consider themselves residents of their community first, and Houstonians second.
Shopping
Kingwood was a master planned community from the start, so it has a number of dedicated shopping centers, as well as numerous boutique shops and specialty stores. Some of the most popular shopping centers include:
Kingwood Commons – This shopping center offers a variety of restaurants and an ice cream shop, as well as a pet store and clothing retailers for the whole family. There is also a Hallmark store in the shopping center.
Deerbrook Mall – Deerbrook Mall is right off I-69 and is only a few miles away from Kingwood. It has everything you would expect from a mall, including luxury clothing boutiques, a movie theater and a variety of food options.
King's Harbor – King's Harbor sits on the edge of Lake Houston and features a handful of high-end clothing boutiques and waterside cafes. Among the eateries at King's Harbor include a trio of waterfront grills and an Italian restaurant.
Parks
Kingwood's most notable natural feature may be its forests, but it's not the only interesting piece of nature in the area. Just a few miles southeast is Lake Houston, with more than 18 square miles of boating and fishing opportunities.
Kingwood's natural beauty lends itself to plenty of outdoor activities. Beyond the forests and the lakes, there is also The Clubs of Kingwood, which is one of the largest golf clubs in the world. In fact, it was where the 1996 movie Tin Cup was filmed. The Oakhurst Golf Club and the Walden on Lake Houston Golf and Country Club are also nearby, so there's a lot of golfing available for enthusiasts.
Schools
Kingwood provides strong educational options to its residents. In addition to its excellent public schools, Kingwood also has several private schools of note, including a pair of Montessori schools (through 6th grade) and a branch of the Lone Star College system.
Kingwood also has an impressive public library that was built in 2010. It spans more than 35,000 square feet and is centrally located.
Other things to do in Kingwood
Kingwood has a well-earned reputation for its peace and quiet, but that doesn't mean there isn't plenty to get excited about. There's a lot to do and see in and near the city, including:
Kingwood is just 30 minutes away from the Sam Houston National Forest, which sits just to the north. The forest has year-round campgrounds and plenty of hiking trails to explore.
Lake Houston is a lot closer, and borders Kingwood to the south. It's an ideal spot for boating and fishing.
There's also the Mercer Arboretum and Botanic gardens, which offer a variety of beautiful flowers, plants and water features, which make a beautiful backdrop for pictures with the kids or for couples.
Kingwood also has several nature reserves and learning farms nearby, giving families even more opportunities to get outside.
North Houston has a lot of golf courses and country clubs, as well as a school for aspiring golfers.
If an indoor adventure is more to your liking, downtown Houston is only about 30 miles away. Enjoy the city's major sports teams, including the Astros, Texans and Rockets, as well as world class performing arts.
The Museum District is beyond downtown to the south. It's filled with museums large and small, and also has one of the best children's museums in the country.
The Houston area, including Kingwood, is famous for its vibrant culinary scene. Try something you've never seen, or heard of, before. Down for some Cajun Korean, or Indian Italian?
Helpful Information for New Residents
Houston Police Department – Kingwood
3915 Rustic Woods Dr.
(832) 395-1800
https://www.houstontx.gov/police/divisions/kingwood/index.htm
Houston Fire Department – Kingwood
1863 Kingwood Dr.
(281) 359-5342
http://www.houstontx.gov/fire/
Vehicle registration
https://www.txdmv.gov/motorists/register-your-vehicle
Driver license offices
http://www.dps.texas.gov/DriverLicense
Kingwood Chamber of Commerce
804 Russell Palmer Rd.
(281) 360-4321
Humble Independent School District
10203 Birchridge Drive
Humble, TX 77338
(281) 641-1000
https://www.humbleisd.net