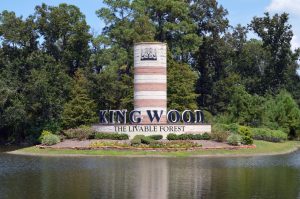 Those moving to Kingwood Texas are finding plenty of value in the fast-growing community. Known locally as the "Livable Forest," this northeast Houston community remains the largest master-planned development in all of Harris County. It's also relatively new, only having been developed in the early 70's, but is now home to many interesting and fun sights. Perfect for families, singles, and professionals alike, this quiet part of Houston has seen some of the fastest growth in the state.
JT Melia Moving Services for Kingwood Humble and Atascocita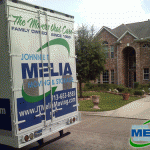 JTMelia provides great pricing and great services for the entire Kingwood, Humble and Atascocita areas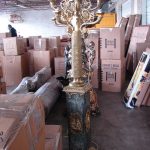 JT Melia recognizes that packing a house can be as stressful as the move itself. We pack houses of all sizes, making us the perfect mover in Kingwood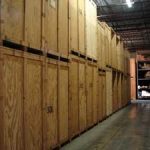 JT Melia provides long term storage solutions for clients who have to go on corporate or military assignment and need a long term storage solution until they return to Kingwood.
Shopping and Entertainment in Kingwood
One of the best things about the town is its many boutiques and cozy, local spots, while still having a modern connection with many conveniences. Randalls, Target, Wal-Mart and the other usual suspects are scattered throughout town, making shopping a breeze. Those seeking excitement after hours are in luck with places such as The Tasting Room, a wine bar, and Nico's Bar and Grill, a local landmark right in the heart of town. ShowBiz Cinema and Kings Harbor are just a couple of the many exciting offerings for people looking for fun.
Employment Opportunities After Moving To Kingwood
Professionals moving to Kingwood Texas in search of employment will find many different avenues to pursue, as the city boasts a number of large employers. Insperity, a human resources company, has its headquarters in town and employs hundreds of people. Talent Logic, a staffing company with decades of experience, is also in town and is the perfect solution for those that are looking for both entry-level and career opportunities in the city.
Education
Education is another great selling point for those looking to move here. The city itself is incredibly effective in its education, with a higher average  of  children that are raised in the town attending colleges and universities. Those moving to Kingwood Texas that are enrolling in a public school will either be served by the Humble Independent School District (ISD) or New Caney ISD, based on location. Lone Star College, a two-year community college, has a campus in town, while private schools such as Northeast Christian Academy are available as well.
Parks and Recreation
The "Livable Forest" is a wonderful place for those that enjoy the quieter side of life. Over 500 acres in the area are dedicated to nature preserves and parks, while an additional 75 miles of hiking and bicycle trails are also available to the public. The city has many community events as well, such as Mardi Gras, held annually in the Town Center Park, as well as a special Fourth of July parade and event.
Commuting to Houston
Moving to Kingwood Texas doesn't necessarily mean a sacrifice for larger commute times. In fact this part of Houston, features of the easiest areas to commute from.  Even though the city is away from the hustle and bustle of downtown Houston, it's a mere 25 miles away, making the commute a breeze. I-69 runs through the heart of town and flows directly into Houston, while a short drive to the north will find the latest loop in Houston, the Grand Parkway.