If you are looking for a family-friendly community with a thriving economy, gorgeous natural beauty and a diverse and active entertainment scene, then moving to Galveston, TX may be the perfect choice.  This coastal city is located in southeast Texas and is only 50 miles away from a major metropolis, Houston, TX. This gives the seaside community the best of both worlds. It maintains the charm and relaxed ambiance of a small town, with the convenient proximity to a large and diverse urban environment. If you find these values appealing, then it is important to consider a moving company that also possesses these qualities so that your overall moving experience is pleasant and professional. Johnnie T. Melia's moving company is a family run business, and they pride themselves on offering quality service and truly caring for their clients. JT Melia movers have widespread knowledge of the Houston area and its surrounding communities, and they are professionals who have successfully moved countless families with ease. When facing a major and complicated event like a move, it is certainly comforting to encounter experts who can alleviate the difficulties associated with moving.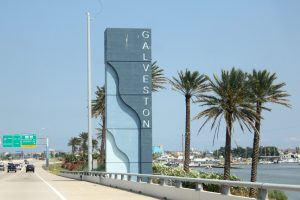 Those moving to Galveston will find that it is home to a healthy economy, supported by the Port of Galveston and connected interests, shrimping and fishing industries, financial institutions, The University of Texas Medical Branch at Galveston, and an active tourist industry. The city council also works to encourage the growth and development of local businesses, offering programs to assist these enterprises. There is also a strong emphasis on the importance of education, with excellent public and private school options, and three establishments of higher learning: Texas A&M University at Galveston, UT Medical Branch, and Galveston College.
Beyond these services, the coastal region boasts a tremendous amount of environmental splendor, as well as a rich and diverse arts and entertainment scenes. The region covers 32 miles of beaches, offering bountiful expanse for relaxation and fun. The city also enjoys outstanding restaurants and plenty of fresh seafood. It is home to one of the biggest and best-preserved collections of Victorian style architecture in the nation. This adds another dimension to the character and allure of the area, presenting both natural and cultural richness. There is a vibrant arts scene, including numerous art galleries and events. The city's ArtWalk presents the opportunity for residents and visitors to engage with artists and view fantastic exhibitions. The town is also filled with live entertainment, from theatrical productions to music events. The beautiful Grand 1894 Opera House, which is listed in the National Register of Historic Places, is a beautiful and present example of the grandeur of times past.
It is apparent that moving to Galveston offers an incredible amount of benefits to its residents. The seaside city puts forth a glamorous yet relaxed lifestyle, perfect for all ages and families. The community is full of activities and events, yet the overall atmosphere is more peaceful than a large urban area. It is also only a short drive away from the fourth largest city in the country, which presents an even larger array of events and activities. If this hassle-free and easygoing way of life appeals to you, then consider using a trusted and respected moving company to take you there. First impressions are important, so it is ideal to begin your experience in your new home in a stress-free environment, with the details of the transition going smoothly. Johnnie T. Melia's moving company is known for making this possible. Their professional excellence and organization help to ensure that your move becomes an event of excitement and not anxiety. JT Meila's renowned reputation provides a consistent testimony for their dedication to doing the job right. These professional's extensive experience with the region helps to make the move even easier, which sets you on course to enjoy your new home.