Individuals and families that are looking for professional movers in Cypress, TX can save from a lot of the hassle by honing in on the experienced and reputable companies first. This area is an up and coming area of the city, known for its peaceful atmosphere and convenient location. Choosing a great place is the easy part; finding reputable movers is what requires a bit of homework. That way, one can avoid adding needless additional stress on top of an already complicated event.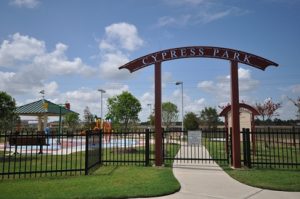 Movers in Cypress, TX are becoming something of a hot commodity in the area since more and more individuals and families are choosing to call the area home. Many people are finding this suburb of Houston to be the perfect match for their needs since it's outside of the regular hustle and bustle of the city. It rests about 20 miles outside of downtown, so it's the ideal distance for commuters, as well as those who, while preferring the serenity of the suburbs, enjoy being only a short drive away from any of their destinations. This is because the Sam Houston Tollway and highway 290 work their way directly through the area, so getting into the city or to and from work is quick and easy.
This area also has the third-largest school district in the entire State of Texas, making it one of the fastest growing districts in the United States. High School graduates also have access to Lone Star College, a two-year college institution that is also one of the fastest growing community college systems in the U.S. and the largest in Texas.
Business owners and working professionals are also on the look-out for professional movers in Cypress, TX. George Bush Intercontinental Airport is roughly 15 minutes away from town, so travelling executives and families embarking on vacation have quick access to the airlines. Houston is one of the nation's leading economic areas, and with many people flocking to the city's epicenter, it can often be smarter to choose a property that has ease of access to the major business centers in the city. Professional moving companies understand this, and they will work with each client to schedule the best time of day for their move.
Movers in Cypress, TX that have an extensive background in servicing the area will be especially helpful in a move of any size. Searching the Better Business Bureau's online database for past customer reviews, or even checking with the Federal Motor Carrier Safety Administration for insurance claims and licensing information are just a couple of ways to narrow the search. It can pay dividends to do a little bit of homework in vetting only the most reputable and qualified companies in town.